Veillez à bien respecter ces quelques règles, afin d'assurer une sécurité optimum pour TOUS!
Prendre connaissance des différents obstacles du parcours.
Utilisez le parcours le plus adapté à votre niveau.
Ne pas stationner devant un saut ou dans une réception.
Ne remontez jamais une pente ou un obstacle.
En cas d'accident, barrez le module ou le parcours et faites prévenir les secours.
Échauffez vous!
Observez les autres pratiquants autour de vous.
Le port du casque et de protections est fortement recommandé.
English: Please, respect those rules for the security of everybody. THANKS
Take knowledge of the terrains and obstacles.
Ride the most adapt line for your level course.
Do not park in front of a jump or a reception.
Never go up a slope or obstacle .
In case of accident, close (with ski cross) the module or course and made alert ski patrol .
Warm up right! 
Observe other riders around you.
Helmets and protections is highly recommended. 

RESPECT THE MOUNTAIN, THE NATURE. USE THE GARBAGE AVAILABLE. THANKS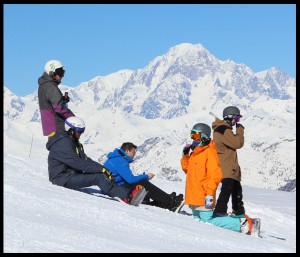 RESPECTEZ LA NATURE ET L'ENVIRONNEMENT. UTILISEZ LES POUBELLES A VOTRE DISPOSITION.